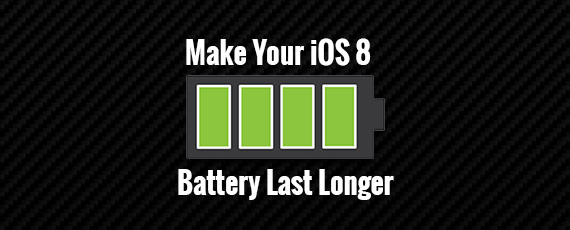 Make Your iOS Battery Last Longer
With iOS 8 now up, running, and destroying iPhone 4s everywhere, some users will be pleased to know that Apple AAPL +0.45% has added a neat little trick to improve battery life.
Already a feature on some Android devices (and some half-hearted third party iOS apps), iOS 8 now lets users view a breakdown of which apps are draining that precious battery life.
Despite improved battery life on the iPhone 6 and iPhone 6 Plus, there are still apps that will run in the background and unnecessarily drain your reserves. Anecdotally, users of earlier models have complained about their battery draining noticeably faster after they installed iOS 8.