Binary Options

Expert Advice
Upgrade to Gold
Expert Trade Alerts
Submitted by caseyb23 on Thu, 10/23/2014 - 03:10
Binary Options

Expert Advice
Upgrade to Gold
Expert Trade Alerts
Submitted by adil on Wed, 10/22/2014 - 23:30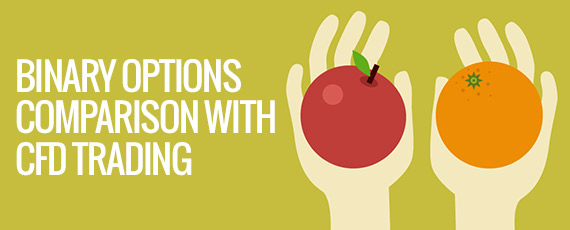 Binary Options Comparison with CFD Trading
A number of methods have been devised to take advantage of the price fluctuations in the financial market. Contracts for difference, which are commonly known as CFD's and Binary options are amongst the most popular. Both of these investments are very profitable and have unique features to offer. Given below is a comparison between these two financial instruments, which might be very helpful for a new trader.
Trading through Binary options
A fixed rate for payout is offered at the expiry. The rate of the payout is determined by comprehended price fluctuation or movement of your money in accordance with the entry price. The simple digital contract serves as the agreement between the trader and the broker.

Submitted by lsf273 on Wed, 10/22/2014 - 23:00
Let's Checkout the New Features!
We've launched yet another version of eToro OpenBook for Android. One of the great new features in this update is the ability to share interesting posts with friends via the native Android sharing capabilities (WhatsApp, Email, SMS, Facebook and etc). We've also added deep linking ability to our notifications, so whenever you tap on one it will instantly open the relevant item in the app.
Let's checkout the new features in some more detail:
Submitted by lsf273 on Wed, 10/22/2014 - 22:02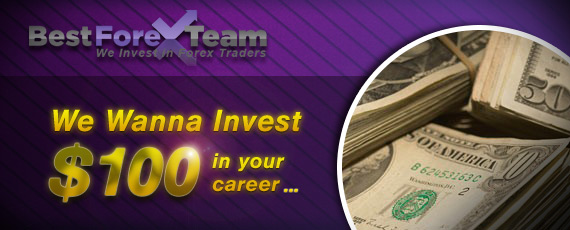 Here's a Deal to Good to Pass-up!
This is no joke! The professionals at BestForexTeam.com will invest $100 dollars in your beginning bankroll at eToro. Even better news is that if you have an IntelliTraders account you can immedietly login at BestForexTeam and get started!
So hurry over to BestForexTeam.com and secure your $100!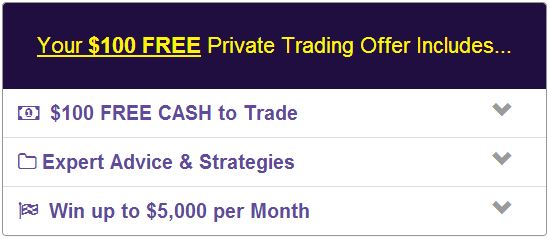 Visit BestForexTeam »
Submitted by lsf273 on Wed, 10/22/2014 - 21:00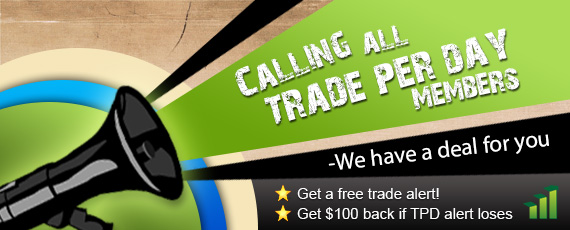 We Wanna Help You Get Back on Your Feet!
If you are in need of more trading funds to take another crack at profiting from our TradePerDay alerts, we are announcing a brand new offer to help you do just that. For a limited time get a free guaranteed trade alert - where we refund you if you lose your first trade up to $100.
So what are you waiting for? Head on over to 247Binary with your guaranteed trade alert from TradePerDay!
Visit 247Binary »!
Submitted by lsf273 on Wed, 10/22/2014 - 20:00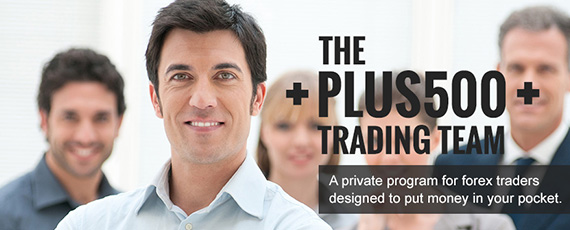 Finally, A Trading Team Built Just For You!
The Plus500 Trading Team is an excellent way to gain tons of perks on your everyday Forex trades. Plus500 makes it really easy to be a successful forex trader by giving you support through every step of the trading proccess. Get trade alerts sent straight to your inbox daily as well as free money for joining the team - no deposit required!!
On top of all this you'll instantly recieve the bonuses mentioned below when you complete the set number of trades. Sign up today and find out why more than 800+ traders already call The Plus500 Team home!
$20 Free - No Deposit Required
100% First Deposit Bonus
$100 Cash after first 25 Trades
$100 More Cash after first 50 Trades
Trade Alerts to your Inbox
Join the Plus500 Team Today »
Submitted by lsf273 on Wed, 10/22/2014 - 19:25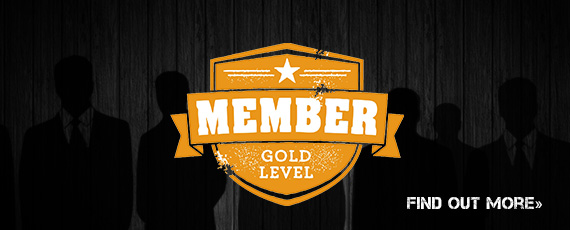 We Wanna Do the Work for You!
At IntelliTraders we offer our traders one free trade alert per day. This means we give you alerts on what trades are most likely to win. You can think of these a freebies!
One free trade is definitely nice, but wouldn't it be better to get an expert traders advice every time you went to trade? Well thankfully, you can get expert trade alerts for becoming a GOLD member. This makes your chance of gaining profits dramatically increase.
Being a GOLD Member practically takes the risk out of trading!
Get Expert Trade Alerts Today »
Submitted by lsf273 on Wed, 10/22/2014 - 18:30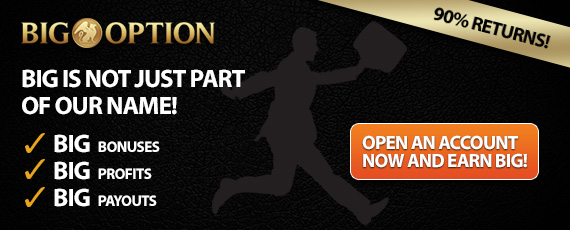 The Biggest Broker Has a Deal for You
BigOption is a team of dedicated professionals driven by the passion to deliver quality binary options trading experience to our traders. Our relentless effort will remain the continuous delivering of quality and innovating service to our clients. Some of their amazing features include:
100% web-based trading platform- no download required
Wide range of tradable assets
BigOption Academy – extensive library of educational materials
High payout percentages – up to 650% return on investment
Various investment plans
Various deposit methods- credit cards, wire transfer and eWallets
At BigOption, we put much emphasis on our traders and we have dedicated account managers to provide world class assistance. Reach us through: Email, Skype, Phone support and Live Chat.
Create Your BigOption Account Today »
Submitted by lsf273 on Wed, 10/22/2014 - 17:05
U.S. Stock Market (Dow Jones)
U.S. indices finished in the green with technology shares leading the gains. The NASDAQ rose by 2.40%, the S&P 500 by 1.96%, and the Dow Jones added 1.31% to its value. Technically, according to the daily chart,...
About Intellitraders.com
We have one objective... to teach you how to make money trading.
IntelliTraders is not a get-rich-quick trading system. We are a trading community of traders helping traders.
It's time to take advantage of the lucrative world of online trading. Go ahead, JOIN NOW ... it's 100% FREE!
Resources
Resources
Affiliate Program (coming soon)
White Labels (coming soon)
Copyright 2006-2013 IntelliTraders. All Rights Reserved.
Terms & Conditions | Privacy Policy
IntelliTraders does not accept any liability for loss or damage as a result of reliance on the information contained within this website; this includes education material, price quotes and charts, and analysis. Please be aware of the risks associated with trading the financial markets; never invest more money than you can risk losing. The risks involved in trading binary options are high and may not be suitable for all investors. IntelliTraders doesn't retain responsibility for any trading losses you might face as a result of using the data hosted on this site. Some Binary Options Companies are not regulated within the United States with regulatory agencies. The IntelliTraders Network is educational material and not trading advice. Trade at your own risk.