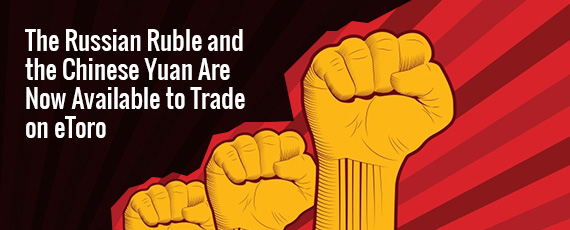 Checkout the New Currencies on eToro!
We wanted to let you know that, we will soon be adding a few of the most volatile instruments in the currencies market to our offering, starting with the Russian Ruble and the Chinese Yuan!
Both new currencies will be available for trading on Monday, October 20th.
The Russian and Chinese currencies are considered to be two of the world's most volatile currencies, and for those of you who like to follow global changes, they're a dream come true. Not only are these currencies just about as volatile as it gets, but the governments that are behind these currencies are taking an active part in changing the world as we know it. China is becoming one of the economically strongest nations on Earth, while Russia is ignoring the West and taking over the Ukraine. In other words, if you want to go short on Putin, you're more than welcome to, but we will not be held accountable for the results should he take it personally and react with invading your country as well…