GToptions Review
---
GT Options Review
Broker Summary
GTOptions.com is a binary trading platform that allows investors from all over the world to trade all-or-nothing digital options. Since it is still in the beginning stage in the binary options market as it started operating back in 2011; however it was founded by veterans and market professionals in the banking and finance industries who believed in using cutting-edge technology to help people generate income from the financial markets. Because GTOptions.com is web-based, traders can receive information as well as access its features and services from virtually anywhere in the world provided they have access to the Internet.
Create GTOptions Account Now »
---
Advantages
Payouts on successful (in the money) standard Up/Down binary options vary from 70-81% and the payouts for successful One Touch options can reach up to 500%. GTO typically pays out 10% for out of the money binaries so traders who execute unsuccessful trades can get a consolation of some sort.
Individuals can be paid through various methods, including Credit cards, Nordea, Moneybookers, Bank Wire Transfers and Cash U.
New traders are usually given a bonus depending on how much they deposit into their account, and the trading bonus is meant to provide the trader with leverage by providing them with extra funds to trade with. Keep in mind that all trading bonuses come with a trading volume requirement that must be met before the bonus funds can be withdrawn in order to prevent people from immediately withdrawing the extra money.
In addition, a $200 commission is offered to individuals who refer friends to the platform if their friends open a new account and start trading.
Disadvantages
While the convenience of having an online chat service can be time saving for the customer, there is a possibility that a customer will sustain a partial or total loss of investments while trading through GTOptions which may make the customers a little hesitant to conduct trading using their services.
---
Tradeable Assets
GT Options supports the following Tradeable Assets:
Currencies
Fifteen different foreign currency pairs which include EUR/JPY, USD/BRL, AUD/USD, USD/ZAR, USD/SGD, USD/RUB, USD/TRY, GBP/USD, EUR/USD, EUR/GBP, EUR,/JPY, USD/CAD, USD/EGP, NZD/USD and USD/CHF.
Stocks
Thirty-three stocks traded on stock exchanges in various countries including Russia, the United Kingdom and the US
Commodities
Wheat, gold, silver, sugar, coffee, platinum and oil
Stock Indices
Twenty-four different index options are available on this platform, including the CAC-40 France, ISE 30 of Istanbul, MICEX 10 of Moscow, FTSE from the United Kingdom, BOMBAY SE from India, HANG SENG from Hong Kong, SSE 180 from China and ASX from Australia.
---
Support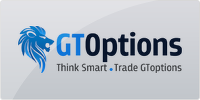 Live Chat: Yes
Email Support: Yes
Phone Support: Yes
+1835 358 5555
---
Final Word
GTOptions.com is a brand new binary options trading platform that is taking the market by storm and overtaking competitors in the nascent online binary options trading industry. The GTO brand is sure to make waves in the future since it has so much to offer its clients including free $100 no deposit bonuses and support for traders all over the world. The numbers of assets that can be traded on this trading platform are quite varied, thus making it very useful and accessible to people from many different countries; although as of this writing, the website is only available in English.