IntelliTraders Made $365 Last Week!
The numbers speak for themselves! We can help you generate a minimum of $250/week simply by following our expert trades. Last week, we stepped it up to $365!
We help our traders earn over $1,200 per month. Becoming a Gold Member is the first step to financial freedom!
Upgrade to GOLD status now and receive ALL IT Expert Alerts free for 3 months. You can't afford to miss out!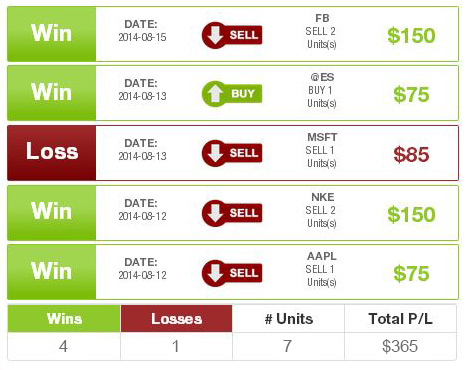 Get Expert ALerts Today »