Our Members Made $780 Last Week
During the last few months our professional traders have been raking in the profits for us and our members. We're extremely pleased with their results and our members are as well. While we average about $300 profit per week, these numbers are starting to look more and more conservative.
During the past month the average has been raised to about $600 - $650 per month! But here at IntelliTraders we're always reaching for new heights. In the last seven days we have made our members almost $780. If your looking to step up your monthly income, you'd be hard pressed to find better results that our Gold Members recieve each week.
Check out the profits your self, the numbers don't lie!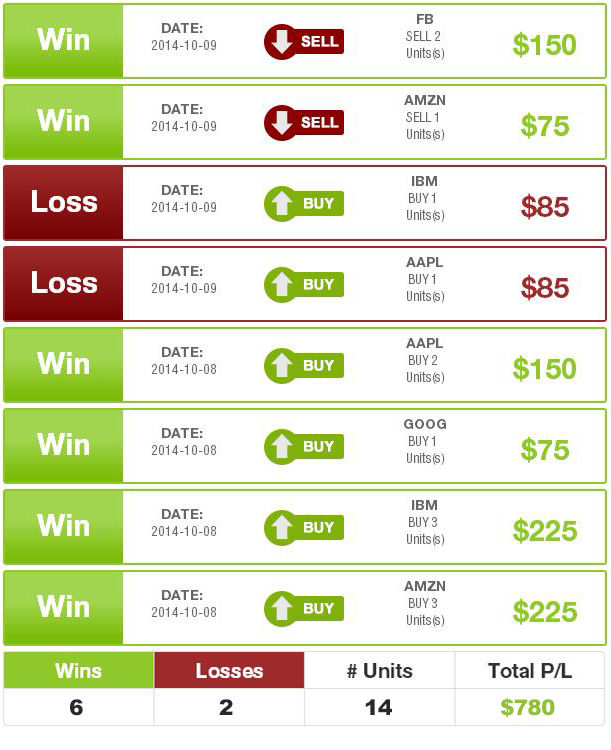 Get Expert Trade Alerts Today »