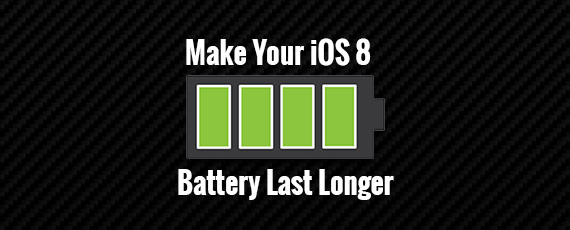 Make Your iOS Battery Last Longer
With iOS 8 now up, running, and destroying iPhone 4s everywhere, some users will be pleased to know that Apple AAPL +0.45% has added a neat little trick to improve battery life.
Already a feature on some Android devices (and some half-hearted third party iOS apps), iOS 8 now lets users view a breakdown of which apps are draining that precious battery life.
Despite improved battery life on the iPhone 6 and iPhone 6 Plus, there are still apps that will run in the background and unnecessarily drain your reserves. Anecdotally, users of earlier models have complained about their battery draining noticeably faster after they installed iOS 8.
The new battery power breakdown feature should solve this. All you have to do is go to Settings > General > Usage > Battery Usage and everything you need is there.
Here, you'll be faced with a list of apps and how much battery they're eating up, as you can see below.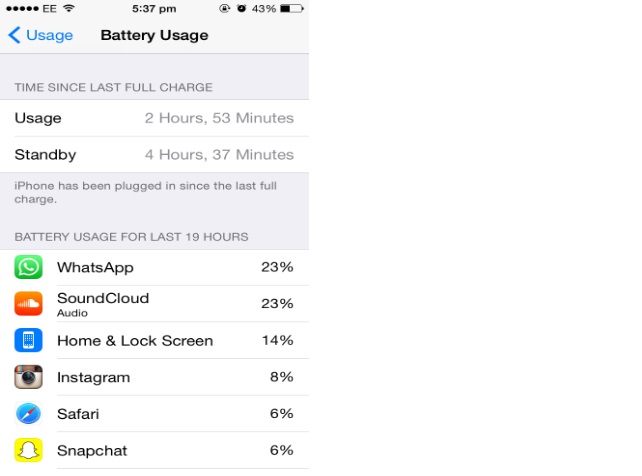 From here you'll have a couple of options, you can either close the app or delete it all together. If, however, the app says 'background activity' that means that the app will run in the background, even if you're not using it.
You can put a stop to it by turning off background activity in the settings menu. Go to Settings > General > Background App Refresh and toggle the on/off switch. You can also turn Background Refresh off for all apps or just manage each individual app's settings.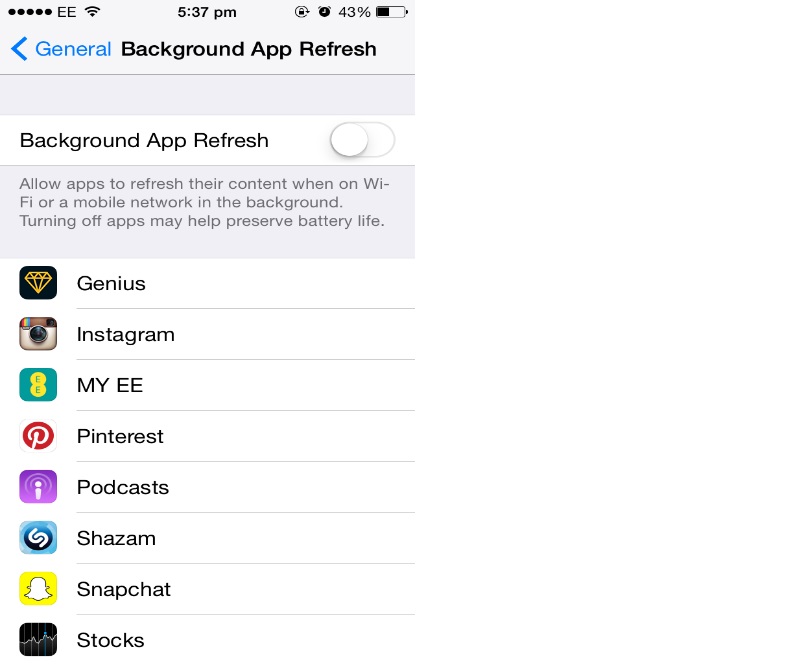 If you're searching for more, there are other -tried and tested- options for improving your battery life such as hard/soft resetting after installation, turning off email notifications or buying an external battery pack. If you chose the latter, there are some good quality iPhone 6 (and earlier models) cases that have the dual function of protecting the phone and doubling battery life – I explored some of these cases here.
Article Written By: Jay McGregor