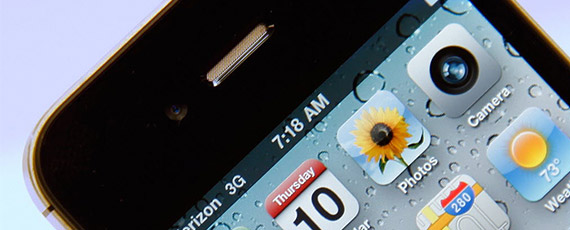 Why Apple's iPhone 6 is stressing out developers
The pressure is mounting for Apple developers.
Ahead of Apple's likely iPhone 6 launch in September, app developers are scrambling to make sure their apps will work on iOS8, which is expected to launch alongside the new smartphone.
The new operating system is both an opportunity and a headache for the company's nine million registered developers, as they face the challenge of building apps for as-yet unknown products, and meeting consumers' sky-high expectations about usability.
The software update is the biggest release on the platform since the launch of Apple's App store in 2008, company CEO Tim Cook said at the Worldwide Developers Conference this year.
Building for the Internet of Things
Apple's app ecosystem is a big money maker. In January, Apple revealed that customers spent more than $10 billion on the App Store in 2013, and that developers had earned $15 billion.
And with iOS8 expected to pave the way for Apple's ecosystem to grow beyond mobile devices, developers see another huge opportunity.
One of the most significant features of the new operating system is app extensions, which are basically a way for third-party applications to talk to each other. Extensions make it possible for third-party apps to work with things such as Apple's new Homekit app, which is for managing technology in the home, and HealthKit, which is for managing wearables and healthcare.
Essentially, the new extensions are Apple's way of getting developers to begin building apps for devices beyond the iPhone.
It's the company's push into the so-called "Internet of Things," said Matt Johnston, chief strategy officer at Applause, a company that tests apps. But building for new platforms presents difficulties, he added.
The fact that Apple is reportedly releasing two new iPhones of different sizes would also add to developers' problems, said Ashish Toshniwal, CEO of Y Media Labs, a firm that builds iPhone and Android apps for large companies, including eBay and Lonely Planet.
Two new devices of different sizes means developers will have to design their app for each phone.
While Apple offers developers tools in iOS8 like its unified storyboard feature, which helps developers build apps for multiple form factors at the same time, it's still not a perfect solution, Johnston said.
"Anyone who has launched software knows these things may work in lab testing, but they could fall apart once they're in the user's hands," Johnston said.
And that's a developer's biggest fear, he added.
Developers can't risk their apps not working properly on Day One of launch because consumers will hold their feet to the fire, Johnston said.
"Loyal users have come to expect perfection from big brand name apps. They have come to expect that this stuff is just going to work," he said. "But as things become more complex, it's become easier to fall down on this expectation and users are relentlessly unforgiving in the app economy."
To avoid a mishap at launch, developers have started preparing for the iOS8 launch earlier than they have in previous years, Johnston said.
Applause, which performs software testing for app quality, has seen most of its clients get a jump-start on preparing their apps for the big update, Johnston said. He said that on average his clients are beginning to prepare for the update about a month earlier than they did on iOS7 last year.
App developers are also not planning to take advantage of any of the newest capabilities enabled by extensions right out of the gate, Johnston said. At first, they will be focusing on just getting their app to work properly on the new system and then will introduce more capabilities as they adapt, he said.
While not every app will make use of every new feature, there are a few new functions that most apps will eventually adopt, Toshniwal said. For example, the Touch ID feature, which enables apps to authenticate a user before allowing access, is applicable to many apps, as well as the new "actionable notification" function, which allows users to respond to messages or push notifications from the lock screen without having to open up the app, he said.
"iOS8 is a strong step in the right direction. There is a bit of a learning curve, but most developers are already getting up to speed," Toshniwal said. "With any update there is a little bit of a headache."
"But overall, it's a huge upgrade," he said.
Article Written By: Cadie Thompson