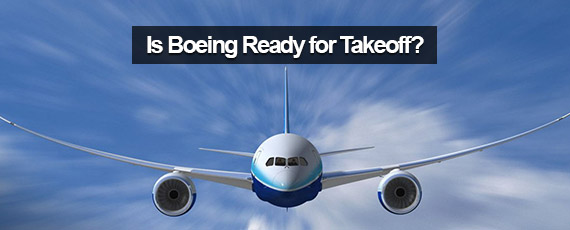 Boeing Stock Ready to go Sky High!
Boeing stock had suffered losses recently amid rising competition from its arch nemesis Airbus, the European aircraft maker, and amid concerns over surging costs in its new Jetliner, the 777. And yet, despite that, good news about Boeing's growth keeps streaming in and the company is still clinching landmark deals in gigantic proportions.
Perhaps, then, it's time to take a look at the jet maker and ponder, after a fall in the stock's price, is a cheaper Boeing ready for takeoff?
Boeing Reports Strong 2nd Quarter Profits
Last week, Boeing officials announced that 2nd quarter profits had increased by 52%, beating analysts' forecasts. They also said that aggregate revenues had climbed to $22.05 billion, an increase of 1.1% (year-over-year), however just missing expectations.
Revenue from the commercial airplanes division over the period increased to $14.3 billion, or 5%, which was attributed to an increase in deliveries, while revenues from the defense division fell by 5% to $7.7 billion.
But investors are already looking ahead to 3rd quarter numbers given Boeing's success at the Farnborough International Airshow which was held over the course of several days in mid-July.
Boeing Wins Big at Airshow
The Airshow essentially pitted two rival carriers against each other, Airbus and Boeing, with Boeing coming out the clear winner in terms of the dollar value of new orders placed. Though Boeing seemed to initially have trouble finding its footing, that didn't last long as the orders came in fast and furious with two leasing companies buying $9.2 billion worth of jets. Then, Qatar Airlines bought 50 of Boeing's newest 777X jetliners as well as the right to purchase an additional 50, with the total purchases valued at $38 billion.
All in all, it was a productive couple of days for Boeing which flew away from the airshow with $46 billion worth of orders. Notably, in the week ahead of the airshow, Boeing had announced that Emirates Airlines had finalized its previous commitment to purchase 150 new 777Xs jets.
The Downside
But there is also a downside to Boeing's news; first it is that Airbus, its arch rival, is being touted as the leader in terms of jet orders as of late and continues to breathe down Boeing's proverbial neck. Then comes the surging costs in Boeing's new production lines, a fact that has been rather evident in the company's last financial report.
Moreover, there is also the risk of airlines, in general, getting into financial difficulties which could result in the cancellation of orders which poses yet a further risk for Boeing .
Is Boeing Cheap? Katia Thinks So
So we have mentioned the upside for Boeing but also the risks, which are probably the reason why the stock fell from its earlier highs. Having said that, it is also universally known that the way to earn a return from a stock is to buy it cheap.The question is, is the best yet ahead for Boeing and is the worst over? Is other words, is Boeing a buy?
That is still open for debate, but a trader who goes by the name Katia Margarita Olivera Pajuelo, or Katia for short, who has been a shrewd investor, making big bucks from various stocks by buying them cheap, is currently holding Boeing stock in her portfolio.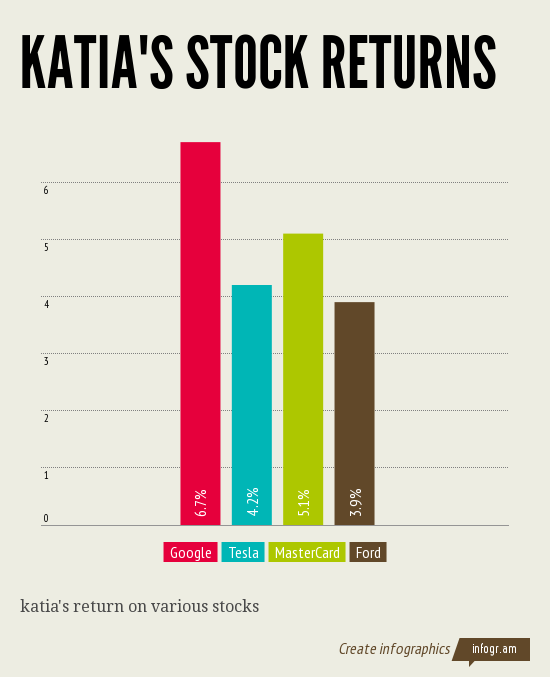 So while it is still unclear if Boeing is a buy, Katia's impeccable record at making money from down-in-the-dumps stocks (as shown in the chart above) should at least make you consider if perhaps now is the time for Boeing to open up the throttle on its engines and for the stock to take off?
Article Written By: Abby Tsype
Read Orifinal Article »