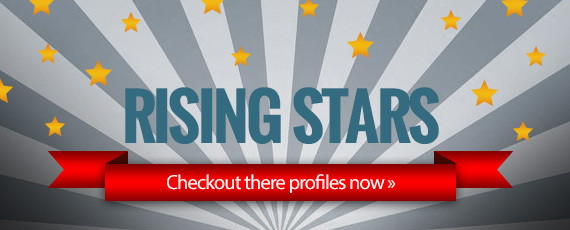 Check Out These Top Investors on eToro
Among our Popular Investors, we have recently noticed two rising stars: @Kovandap and @Gstillr. Both have had very nice gains in the last 3 months, and a consistently growing amount of copiers. They also have some similarities in the risks they take on and the way their portfolios are composed.
As they have been very successful lately, and as more and more people consider copying them, this is a great opportunity to analyze their portfolio and their risk. This could help us better understand how they trade, what are the risks involved and what are the potential rewards copiers can anticipate.
To help us analyze their risk we will use the "eToro risk score". In order to simplify and to avoid getting into the numbers and complicated calculations, simply know that our risk score is basically a figure that places the user's risk on a scale from one to ten, one being low risk and ten being high risk. If you would like to read more about it and really get into the numbers, you can read more here.
The risk score of a user can change at any given time, depending on their current exposure and leverage.
So what is the current risk score of our two popular investors you ask?
On the date of calculation (02/10/2014) the risk score for @Kovandap was 8, while @Gstillr came in at 9 out of 10.
To put things in perspective, we'd also like you to take a look at the historic risk score of each trader on the charts below.
Kovandap Risk Score -

Gstillr Risk Score -

As you can see, both investors spend a considerable amount of time in the red zone, meaning they usually trade with high to very high risk.
Portfolio Analysis:
The portfolios of the two investors are as similar as they are simple – both of them have 100% of their invested volume in EURUSD and most of the time in the short direction (SELL).
What does all this mean?
The analysis above shows that while the trading strategy of both investors has been quite successful in recent market conditions, there is absolutely no guarantee that it will continue on being successful if market conditions change. They have both managed to catch a very strong trend at the perfect time, which is the secret to being a successful trader, if you can do it every single time. However, any false move can make their strategy backfire in a big way.
So if you're copying @Gstiller or @kovandap, or considering copying them, keep an eye on changes in the markets and if they make any changes in their strategy accordingly. You might also want to protect your copied gains by taking them out of the copy amount and investing them elsewhere, especially if you see the EUR/USD trend about to change.
I wish @Gstillr, @kovandap and of all you members of our community successful trading!
Article Written By: Abby Tsype
Read Original Article »