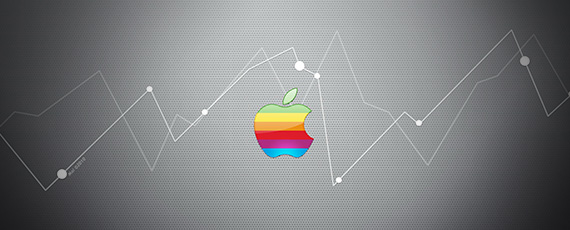 What Can We Expect From the iPhone 6?
Few companies in the world manage to generate as much buzz around product launches like Apple does. This time around, the company has also taken its sweet time developing the latest version of its iconic iPhone, giving way to wild rumors and speculations, that one could think September 9th was the date set for a second coming rather than just the unveiling of a phone.
The investigative bloggers have also done their share, leaking out valuable bits of information about the iPhone 6 that have set the expectations of techies and investors alike exceptionally high. Therein lies the catch; If the device fails to be anything short of miraculous, investors may instinctively reach for the sell button despite it being a decent and profitable product for the company.
This type of pattern has accompanied almost every Apple release with an initial rise in its stock price rise prior to the announcement which is followed by a tumble as soon as the product hits the shelves.
So what are some of the expectations for the iPhone 6?
Large screen
Taking a cue from its biggest competitor (Samsung, of course), Apple's new phone is said to come with a bigger 4.7 inch screen. Some insiders have even mentioned the possibility of an additional even bigger screen size option of 5,5 inches, to compete in the growing "phablet" market, particularly in East Asia.
Thin is in
When it comes to mobile devices, the thinner the better. From leaked images of the phone, the iPhone 6 seems to be as thin as it gets at 7mm. There is much room for disappointment here as the photos may be misleading and as it is not clear which size screen they represent. The smaller screen version may understandably be thicker than the larger screen phone.
iOS 8
This is perhaps the most pivotal of all expectations as leaked images of the phone show it running Apple's latest operating system, the iOS 8. If the new iPhone that will be unveiled on September 9th comes with the old iOS or new iOS with no significant improvement from the last version, both consumers and investors may deem the launch a failure.
And more…
Rumors have been circulated about a larger and more durable battery to go with the iPhone 6′s larger screen design as well as Sapphire Glass, and even, get this, a magical morphing technology that would allow the phone to have hidden sensors and cameras. Basically, tech news sites are crediting the new phone with just about everything short of teleportation and curing cancer.
But remember, as fun and exciting as rumors are, they are also dangerous because when the unveiled truth falls short of the fiction, stock prices are liable to drop as well.
Article Written BY: Abby Tsype
Read Original Article »