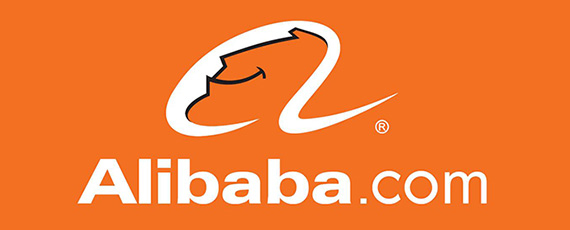 Alibaba is the Asian Amazon...
The approaching IPO of the Asian e-commerce giant Alibaba is expected by many financial experts to be the biggest IPO in history.
Alibaba who?
Unless you've lived in China, this may be the first time you've heard about Alibaba, but this online retail monster has been around since 1998, only 4 years less than Amazon, and 3 years less than eBay.
Alibaba's main claim to fame is its ownership of the Alibaba business-to-business trading platform, which deals in wholesale and specialized items. That means that unlike other online retail sites, such as Amazon or eBay, on Alibaba you can buy pretty much ANYTHING you can possibly want. Got a hankering for an oil tanker? Alibaba's got you covered. Thinking about replacing your old car with a Boeing 737-800? If you've got the cash, Alibaba's got the plane.
Recently, Alibaba has started captivating the attention of American and European startups. These new businesses, such as this automatic chicken cage startup, are finding it cheaper and easier to import high quality Asian-made products through Alibaba, rather than through traditional import-export go-betweens.
In addition, Alibaba runs the Alibaba Express retail domain, and the Taobao peer-to-peer exchange platform (the Asian eBay if you will), all of which dominate the Asian online commerce market.
Why this IPO matters
Recent filings reveal that the company intends to release 320.1 million shares valued in the $60-$66 range per share. If that is the case, Alibaba could raise somewhere between $19.2 billion and $21.1 billion, potentially breaking the record set by the Visa IPO at $19.7 billion in 2010.
It is also a sign that Alibaba is getting ready to go global, as the additional injection of cash will enable the company to build up retail and shipping infrastructure all over the world. If this were to happen, Alibaba would open up doors for consumers everywhere to more affordable Asian-made goods, without having to go through middlemen retailers who hike up prices to match domestic standards.
With that in mind, a massive expansion of Alibaba could mean the end of retail as we know it.
The Yahoo! connection
One of the parties that stands to benefit considerably from a successful IPO is Yahoo!, as it is a major shareholder in the company, owning a 22.5% stake. Yahoo! has recently been struggling to keep up with its major competitors (such as Google and Facebook) in the race for online advertising revenues, and as a result its share prices have been consistently sliding downwards. With an estimated $8 billion heading into Yahoo's pocket from the Alibaba IPO, it could be just the thing the company needs to boost its operational funds and its investors' confidence.
Yahoo! has publicly announced that it intends to sell off two thirds of its stake in Alibaba. This will allow them to pay off dividends to its own shareholders and to reinvest the rest of the money in media acquisitions that CEO Marissa Mayer hopes will make it competitive in the online ads field again.
Some analysts speculate that Yahoo! is currently undervalued as it is a soundly structured company with a major cash boost expected in its near future. However, the Alibaba IPO is no sure thing. Many experts worry that investors may be skeptical about the online retailer's ability to expand beyond its Asian stronghold to the international arena where it can expect stiff resistance from the likes of Amazon and eBay, among others. Some are even saying that American investors simply don't know or care about Alibaba, no matter how big the hype gets. Should the Alibaba IPO disappoint, Yahoo! can surely expect some fallout on its own prospects as well.
To help you decide, here's how Alibaba fares against its main international rival, Amazon:

Article Written By: Abby Tsype