We are anxious and excited to provide IntelliTraders members with exclusive access to our expert Forex Signals to allow you to jump into the great world of forex trading and generate consistent profits along with us!
---
What are Forex Signals?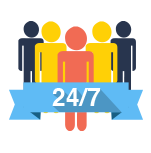 We have experts working 24/7 to identify the best trading opportunities in the forex markets. The experts trade their own trading accounts, of course, and as an added service to IntelliTraders, they publish their trades for you to copy/learn from. These posted trade alerts on the forex markets are known as Forex Signals.
---
When will IntelliTraders publish Expert Forex Signals?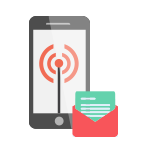 We are working hard to finish the integration for our Forex Signals. We plan on having this done within the first half of 2012. Until then, you should absolutely make use of the profits being generated by our CopyTraer tools, which allow you to place trades with our experts even while you SLEEP!
---
Who should use Forex Signals?

Forex Signals are helpful for ANYONE interested in trading the forex markets. Each expert has a different style for his/her trading, and even if used just as an education tool, the forex signals can be very helpful. If you want to take it a step further, you can copy every trade(or only certain ones) that the Experts post. There are many ways to use the forex signals, and anyone that knows how to place af orex trade can (and should) use them!
---
I am new to forex trading ... Where do I start?

If you have never made a forex trade, we suggest you start with CopyTrader, which will allow you to execute the same trades as other traders on the platform, without the confusion and exaction needed by our forex signals. You will be able to COPY their trades, automatically. This is not investment advice. Your capital is at risk.
This is not investment advice. Your capital is at risk.
---
Is CopyTrader similar to Forex Signals?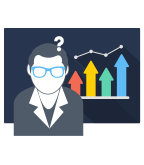 The idea between Copy Trader and Forex Signals is the same: generate profits from trades that our experts place. However, there are some key differences.
CopyTrader allows you to make money while you sleep, since your account will AUTOMATICALLY place the trades that our experts make. You do NOT need to place these trades yourself.
On the other hand, with our Forex Signals, you will receive alerts on which trades to place. It's up to you to place those trades if using our forex signals.
In addition, our forex signals can be traded at any forex broker, whereas CopyTrader is a feature provided only by etoro. While we love eToro, you may find that you prefer other brokers instead, so this is a consideration.